My name in the book at the summit of Tromsdalstinden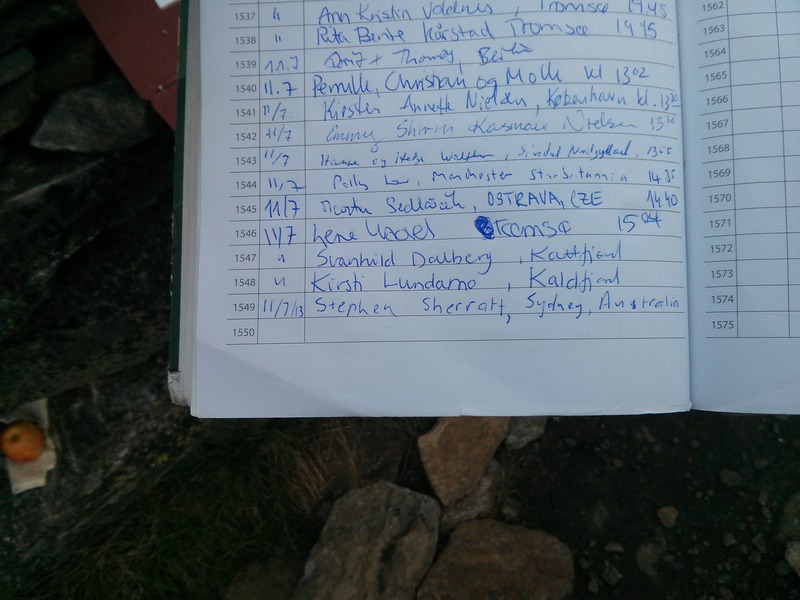 I'm not a planner. To be precise, I have a high threshold for plan-worthy-ness of activities. Well below this threshold is traveling. Traveling through Europe with no plan or itinerary is more expensive and stressful than the alternative, as transportation and accommodation is generally booked at the last minute. That said, my style of traveling allows a level of freedom, that I feel justifies said expense. This is the story of my time in Norway.
Amsterdam
The story begins in Amsterdam. Robocup was finished, and I was spending a few days in Amsterdam as it's close to Eindhoven (where Robocup was held) and I sure didn't have anything else planned. While I was in Amsterdam, I figured out where I would go next. I decided on Oslo, for no particular reason. Norway seemed like an interesting place to visit. I booked my flight (but just the flight from Amsterdam to Oslo) and a few nights in a hostel (it had good reviews).